---
Description
This bacon cheese ranch dip is a low-carb favorite. It is quick and easy to make and has less than 3 grams of carbs per serving.This will be your new favorite recipe to take to get together's with your family and friends.
---
1 Package Ranch Dip Mix
16 oz Sour Cream
1 8 oz Package Finely Shredded Cheddar Cheese (2 Cups)
1 Package Soft Bacon Pieces or 1 lb Bacon Cooked and Crumbled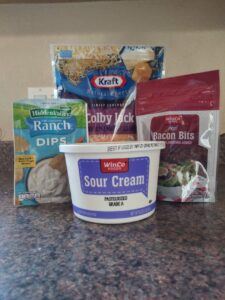 ---
Instructions
Mix the ranch dip mix seasoning packet and the sour cream (as indicated on the packet).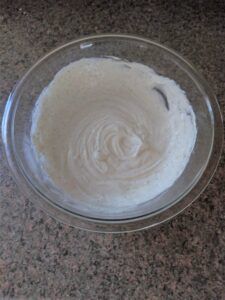 Stir in the package of bacon bits (or the crumbled bacon). 
Add the 8 oz package of finely shredded cheddar cheese and mix well.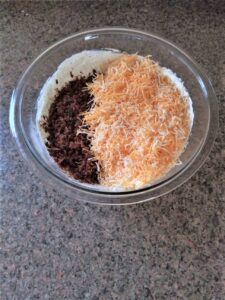 Refrigerate at least 1 hour before serving for best results.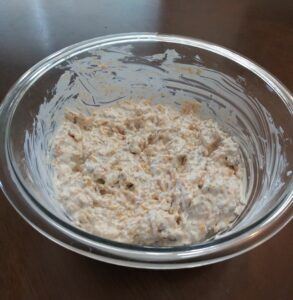 Notes
For the cheese: I like to use medium cheddar but you can experiment and try different cheeses until you find what you like best. Sharp cheddar is really good too.
Bacon Bits: The package of soft bacon bits work nicely because it is convenient and is just the right amount. Freshly cooked bacon tastes even better but adds a little time and work. If you are going to cook your own bacon, I would suggest making sure you cook a full 12oz package and you will want it a little crispy so it crumbles nicely.
---
Keywords: low-carb, keto, snacks