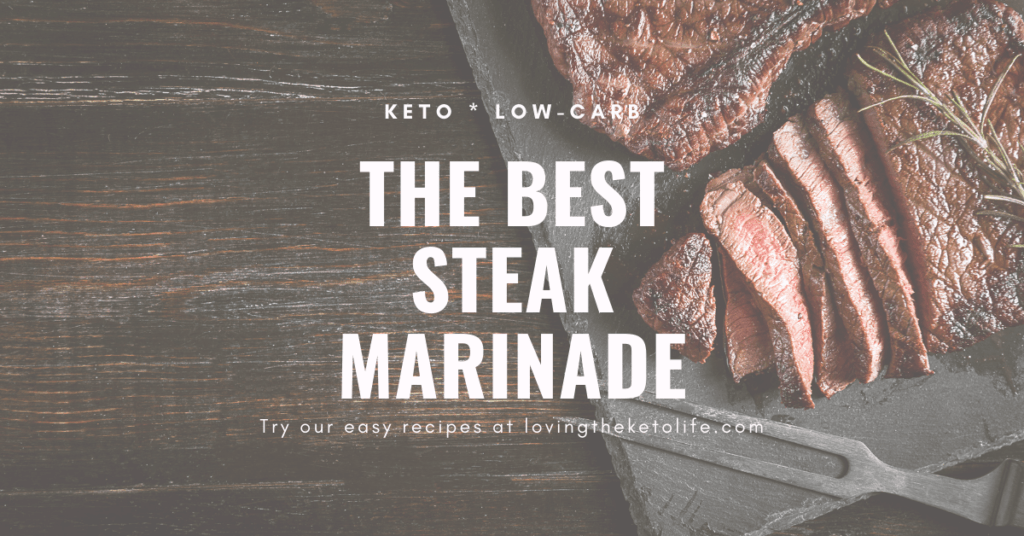 Please note that this article may contain affiliate links.  This means that if you buy something through one of my links, I may earn a small commission.  You can read my full disclosure here. 
I am a huge fan of marinades and this is definitely the best steak marinade recipe out there. Although it looks like a long list of required ingredients, they are pretty basic ingredients that you probably already have at home. 
Marinades are not only great for adding flavor to your meat, but it can also be used to tenderize a tough cut. You can find an endless variety of marinades for steaks, chicken, pork etc. 
This particular recipe is by far the best steak marinade recipe I have used. 
Your steaks will need to marinade for a couple hours at minimum. The length of time will vary depending on your personal taste as well as the cut of meat. 
For example, if you are making my Asparagus and Bell Pepper Steak Roll-ups and you are using very thin slices of meat as the recipe calls for, you will only need to marinade your meat for an hour or two.  
If you will be grilling a thick cut of steak and you like a real full flavor, you will want to marinade it for a minimum of two hours but could marinade it overnight. Especially if it is a tough cut of meat. 
If I am marinating some nice New York steaks, 2-3 hours is probably plenty of time. If I have some Petite Sirloin steaks, I may try to give them more like 4-6 hours marinating.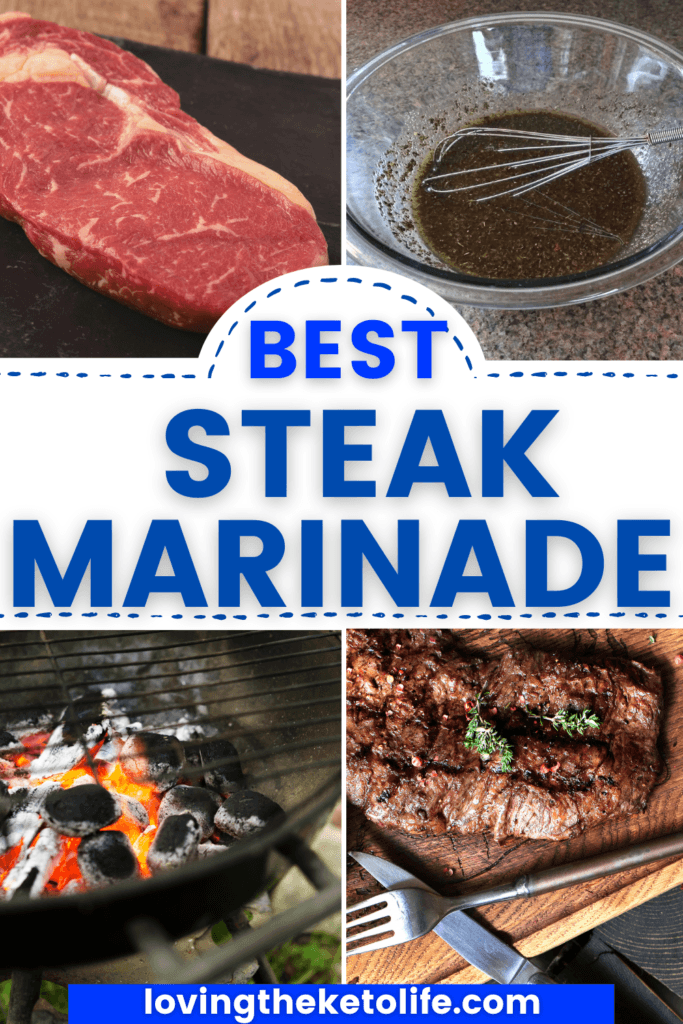 Print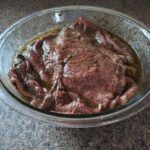 ---
⅓ cup soy sauce
½ cups extra virgin olive oil
⅓ cup lemon juice
¼ cups Worcestershire sauce
1 tablespoon garlic powder
3 tablespoons basil
1 tablespoon parsley
1 teaspoon pepper
1 teaspoon cayenne pepper
1 teaspoon garlic
---
Instructions
This marinade is super easy to make. Simply mix all ingredients together. Add your skirt steak, making sure each piece is covered well. I like to use a large Ziploc bag. Just make sure you are using one that seals well.
Let your steaks marinate in the fridge for the desired amount of time (see examples above). The length of time will vary depending on your personal taste as well as the cut of meat. Using a Ziploc bag makes it easy to flip and mix the steaks a couple times throughout the day just to make sure they all stay evenly covered as they lay flat in the fridge.
Remember to take your steaks out of the fridge and let them continue to marinade while they come close to room temperature (about 20 minutes) before you throw them on the hot grill (or skillet). This will let your steaks cook more evenly.
---
Keywords: Steak Marinade, Keto, Low-Carb