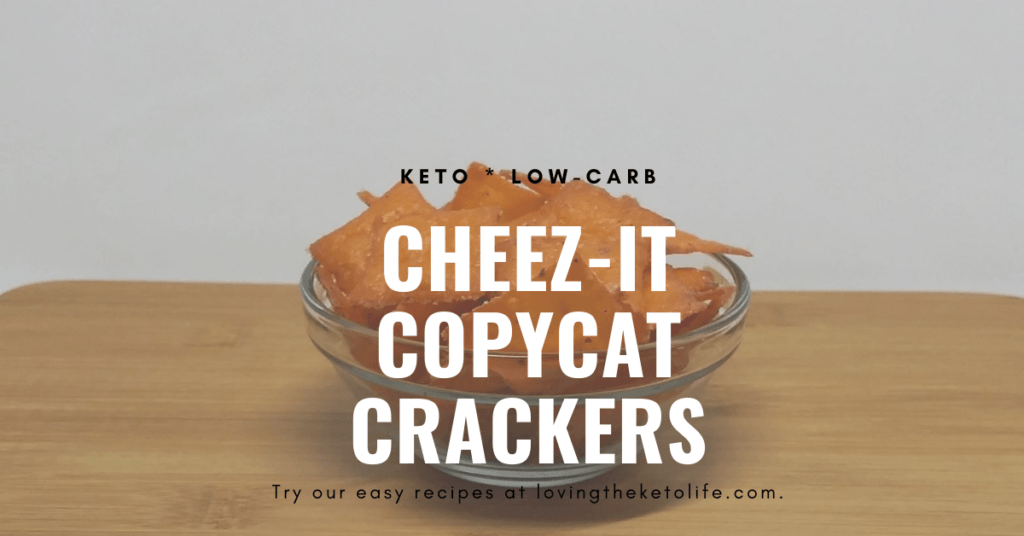 One of the toughest things for me to give up when I made the decision to start on the keto diet was crackers and chips. Cheez-It crackers are one of my favorite snacks.
Crackers and chips are such an easy snack to grab on the go and the flavor choices are endless. 
Not only are these CHEEZ-IT copycat crackers delicious, but they are super easy to make and they only require two ingredients: sliced cheese and the seasoning of your choice. 
My personal favorite is cheddar with ranch seasoning. If you aren't a fan of ranch, just get creative, you can easily customize this recipe to your liking. One of the best things about this recipe is that you can create something for everyone. 
Thin slices of cheese work best. Sergento has an ultra thin sliced cheese that works great. I pair this with hidden valley ranch seasoning. It doesn't get much easier. The cheese is already sliced and the seasoning is already mixed.
Although you can use any flavored cheese you choose and any seasonings you want, I am including directions and nutrition facts for the cheddar ranch cheese crisps that I like to make.
Regardless of the cheese you choose, cheese is low-carb but be sure to still watch the carb count and watch the carbs on any seasonings you pair it with. If you decide to go with the cheddar ranch, there is only 1 net carb.
Not including the baking time, these take only a couple minutes to prepare. They are so simple to make you can get your kids involved and let them make a batch with their own flavors.
Print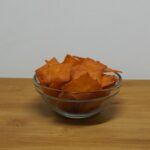 Keto Cheddar Ranch Cheese Crisps – CHEEZ-IT Copycat Crackers
---
8 Slices Cheddar Cheese – Thinly Sliced
1 TBSP Ranch Dip Seasoning
---
Instructions
Preheat your oven to 250 degrees and line a cookie sheet with parchment paper.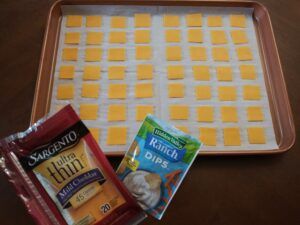 Cut the slices of cheese into smaller bite sized squares and lightly sprinkle both sides with the ranch seasoning.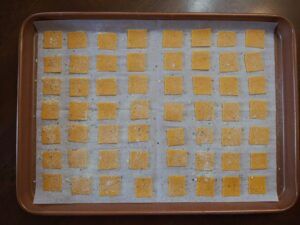 Bake at 250 degrees for 30-35 minutes, checking as you are getting close to 30 minutes. You should see the edges just starting to brown.
---
Nutrition information is provided as a courtesy using Nutrifox and can vary depending on individual brands used.